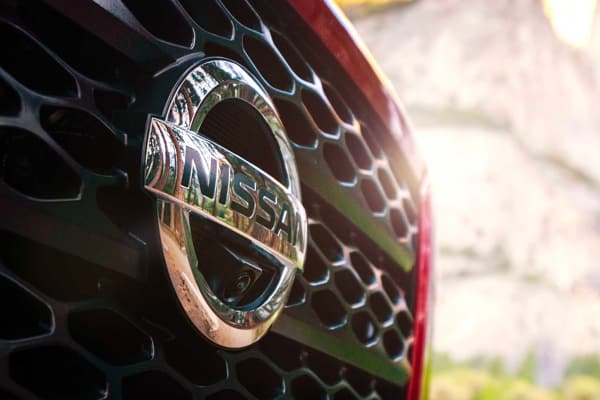 Get Approved
We'll work with you to get the car of your dreams, apply for financing now!
Apply For Financing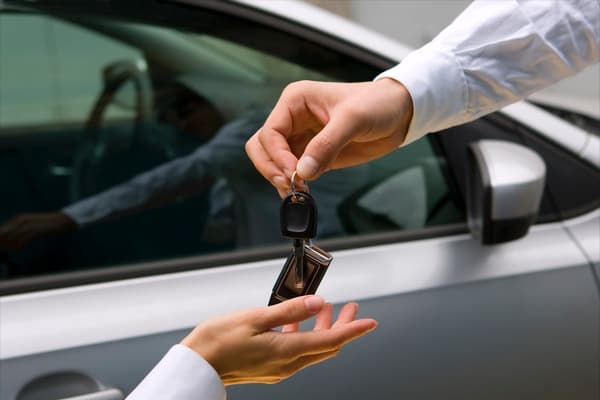 Sell Your Car
Looking to trade-in or simply sell your vehicle? Use our quick online appraisal tool to get an estimate.
Appraise My Vehicle
Nissan


Certified Pre-Owned

Only Nissans that meet our high standards qualify for Certified Pre-Owned status. Benefits include a comprehensive inspection, clear title, warranty, roadside assistance and more.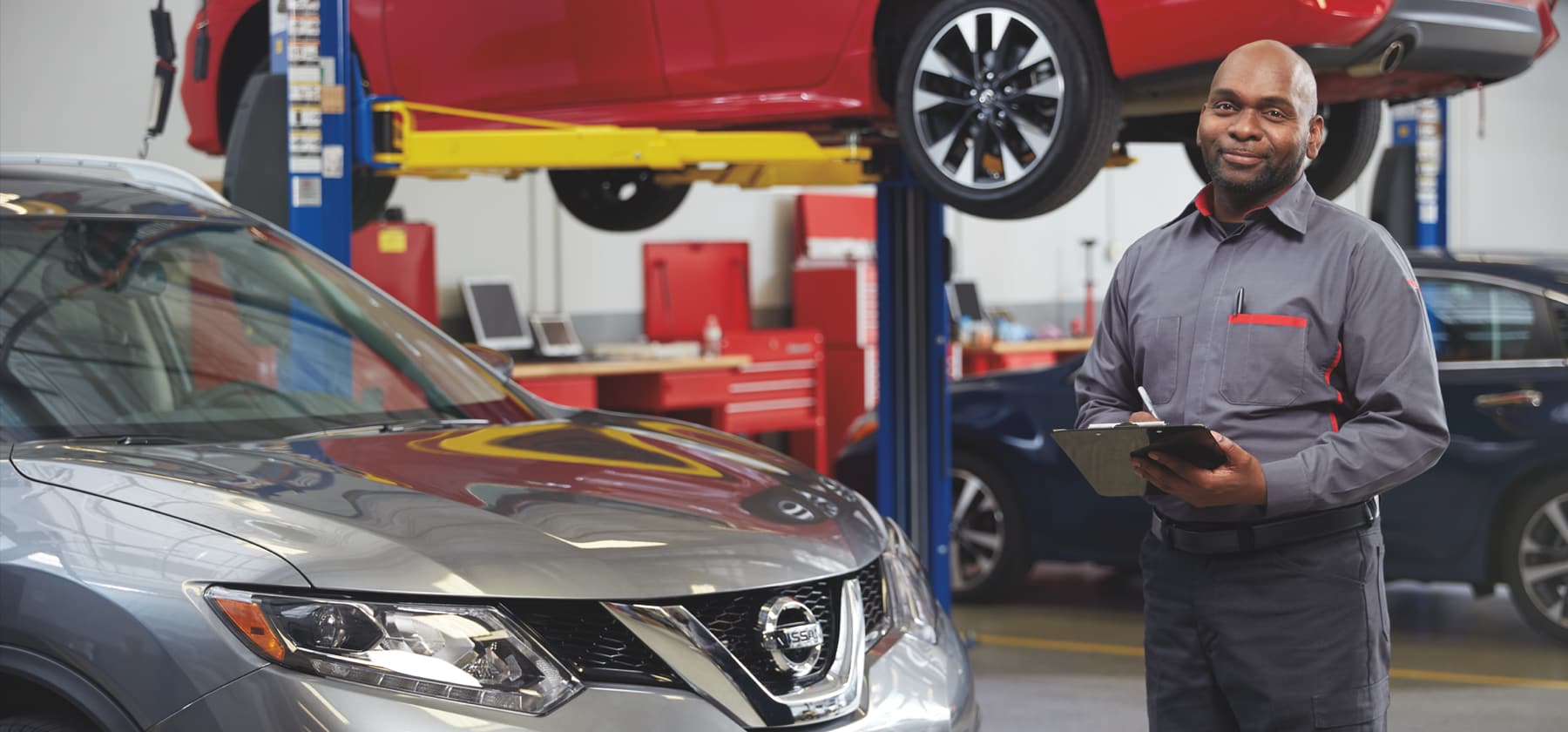 Campbell Nissan of Edmonds


Services All Makes

Whether you have a vehicle that needs to be fixed or simply need to bring one in for routine maintenance, Campbell Nissan of Edmonds's trained certified technicians are ready to help.
Our Recent

Reviews

Very helpful Sales folks. If you are looking for a Nissan or VW, you'll definitely want to ask for Ava. Trustworthy and really trying to understand your specific needs. Very good experience.

I needed to trade in my Nissan Leaf for a non-electric car (sad, but necessary!) and Aaron was an amazing help! I test drove a car that didn't meet my personal requirements for a car and passed but told Aaron to contact me if anything came in around the same price range that met my needs. Not long after he found the perfect car for me and was able to drive away with a "new-to-me" Pontiac Vibe that I love so much. Could not recommend more! Thank you!

My mom traded in her car for a 2022 pathfinder at Nissan in Edmonds the staff here is so friendly! My mom wanted to buy her first 3 years ago she wasn't able too on her own due to having no credit. They understood and still helped us out. Awhile later my mom was able to get the car she really wanted and Ava made sure it had everything she was looking for and was super kind and helpful in the process. It means a lot to my mom and I that she had patience and took her time to explain everything well, due to Spanish being her first language. Please ask for Ava when you come here she will get you what you need!!!

15,000 check on my 2018 LEAF. Excellent experience, staff friendly and helpful, explained everything I needed explained and gave written information on the checkup. I especially like the technician's video of my car being serviced.

Had a great used car buying experience with Ava. She was transparent, very kind and made the whole process easy. When it came down to the paperwork, I was happy to see there were no hidden fees and the overall total cost was fair. If you're looking for a dealership that does not take advantage of their customers and excels in customer service, look no further. I would highly recommend this place to anyone.

Nate helped me in my research of Nissan vehicles. Friendly, knowledgeable, no pressure. Thank you for your help.

Ava was the best car sales person I've ever worked with. I had told her I was looking for a car due to a recent accident and she was the only sales person (I had been to several other dealerships) that asked if I was ok. She was very relaxed and quite knowledgeable as she showed me all the features the 2019 Rouge has. I felt absolutely no pressure. After my test drive, I knew this was "The One", and she walked me through the process so smoothly. Jesse did the financing, which also was so quick and smooth. I'll definitely be back when I'm in the market for a car.

We had a great experience from start to finish on our recent purchase speaking with Brad. We are very happy with our purchase.

Brad was awesome! He was very professional and knowledgeable during the process and even stayed late to wash the car. Thank you!

Very happy with purchase of new Nissan Rogue from Nate Bates. When no one else pay attention to us at other dealership. We appreciate the service he give to us.

Great service. It's also kid friendly.

Working with everyone at Campbell was a phenomenal experience, especially Ava who was my salesperson. She did a wonderful job informing me of everything and helping out. She was fun to work with on top of being extremely knowledgeable and efficient.

I have purchased cars and had any required service from Campbell Nelson Nissan for over 25 years. Their cars and service have all been responsive ,timely, and excellent. I recently spent time purchasing a new car from "Ava" Zender my main service sales person. Ava was detailed and answered all my questions timely. She promptly researched and replied to any questions she couldn't answer immediately. I found her very good to work with and would highly recommend her.

If you are in need of a used or new car you need to go to Campbell Nissan of Edmonds and ask for Johnnie. We've bought two cars from him now and both experiences were amazing. He will go above and beyond for you to find the car you really want!

Super duper helpful, especially Eva! I needed a used car, found one on the web site, called, and she had it ready to view in under an hour. She LOVES cars-this is obvious, and she is extremely knowledgeable. My new to me car isn't showroom perfect as it's a retired rental, but you wouldn't know the difference: the detailing department knows their stuff. Was so impressed I got the service package, which gives me great peace of mind as I roam about the Pacific Northwest and beyond-cannot wait for winter in Montana. (Of course it's a Subaru). Would highly recommend paying Eva a visit if you need a car, and not a hard-pushy sales job.

In all our years we avoid purchasing cars at dealerships. We went to Campbell Nissan of Edmonds this past weekend, and we are very glad we did. Nate, our sales representative was very laid back, (we felt no pressure to buy) and we appreciated that. We felt Nate had our best interest/intention in mind. We ended up purchasing a pre-owned Honda Fit for my wife (she loves it!), and I upgraded my old Nissan Leaf to a newer one. We bought 2 cars!

Nate was AWESOME! Had finance docs ready to go and we were in and out in under 30 Minutes. No pressure but very knowledgeable sales man. Highly recommend.

We recently made a purchase here. Our service representative was Ewa Zender. While there I began to bleed from an existing wound. Ewa was very solicitous and secured bandages and fixed me up , We found her very knowledgeable and helpful with our purchase. We recommend he unreservedly.

Good and reliable service.

Kendon was especially helpful, cheerful and considerate.

Wonderful experience with their service department. John S went above and beyond to make sure my vehicle was taken care of and kept in contact with me. We loved the loaner vehicle so much we will likely be back soon to buy one of our own! Every time I have my Rogue worked on here it's a great experience. friendly, helpful, respectful. Great team at Campbell.

Friendly and easy to get scheduled for this routine service.

I unexpectedly found myself shopping for a preowned vehicle after a recent car accident totaled my previous vehicle. I had done several hours of research/shopping online but had also visited a few used car lots and dealerships before going to Campbell Nissan. Yes, the first thing that drew me to their dealership was that they had a pre owned vehicle I was interested in. But once I was there, EVERYONE I came into contact with was super friendly and low pressure. It didn't feel like a "typical" car dealership. I had called earlier that morning and spoken with Brad who confirmed the car was still available and said he would have it pulled out and ready for me. Within 15 minutes of being there, I was already out for a test drive. Brad very patiently answered questions about the car and even helped me troubleshoot a Bluetooth issue and he never once seemed rushed. There was a little back and forth when agreeing on a price but never any pushing or pressure to buy. I had a tight budget and did not want to finance but we were able to agree on a fair price in a very short amount of time. It took a little bit of time to get all the paperwork in line but I also repeatedly told them I was in no hurry and that they could help other people as they needed; I know they would have gotten me out of there much sooner if I had been on a schedule. In the end, John O in finance got all the paperwork together for me (even though I wasn't financing - thanks John!) and got me on my way. He was excellent and made sure to keep me updated on how things were going and how much longer it would be. I probably looked at hundreds of cars online and visited around 10-15 lots/dealerships. I knew exactly what I wanted and the type of people I wanted to purchase from. Campbell Nissan were EXACTLY the people I wanted to purchase from: super friendly, no pressure, knowledgeable, fair, efficient and community focused. I can tell you from experience, this is very hard to find!

The sales representative, Ava, and Finance Manager, Blaise, were a pleasure to work with.
Welcome to


Campbell Nissan of Edmonds
Our North Seattle Nissan dealership is your one-stop home of the Campbell Auto Group customer Driven Advantage. That means we are the Lynnwood and Shoreline Nissan, Everett Nissan, Redmond Nissan, Mukilteo Nissan, and Bellevue Nissan dealership committed to serving you with new Nissan, used cars including used Nissan, Nissan service, and Nissan parts. If you are still researching the Nissan dealers in Seattle, Campbell Nissan of Edmonds can help you acquire all of the information you need! Campbell Nissan of Edmonds is conveniently located on in Edmonds, making us your Everett to Mukilteo to Seattle Nissan dealer near Bellevue, WA, and the entire Eastside.
Campbell Nissan of Edmonds has one of the best selections of new Nissans in Seattle, WA. Lynnwood, Bellevue, Everett, Kirkland and Redmond. Nissan drivers from West Seattle to the Eastside know a Nissan is one of the most fuel-efficient and reliable vehicles on the road, the New Nissan Altima gets over 30 MPG on the highway or the all-new Nissan Leaf in Seattle now! Our Edmonds and Everett Nissan dealership near Bellevue WA also has the Nissan Maxima, Nissan Versa, and Nissan Sentra in-stock. Crossovers combine the fuel-efficiency of a car with the versatility of a SUV, checkout the New Nissan Murano and Nissan Rogue crossovers today. Campbell is your Nissan Trucks dealer in Seattle with the Nissan Frontier and we have the Nissan 370Z & Nissan GT-R sports cars near Bellevue & Lynnwood, WA.
Our North Seattle Nissan dealership has used cars, used trucks, used SUVs, and Certified Used Nissan in Edmonds, near Bellevue & Everett WA, and the entire Eastside. Contact Campbell Nissan of Edmonds for information about our financing options on all new and used cars in Edmonds and north Seattle. The Customer-Driven advantage is also a part of Campbell Nissan of Edmonds service and parts departments. Lynnwood, Redmond, Bellevue, Eastside, Everett Nissan driver, and Seattle Nissan drivers have been enjoying discounted oil changes, free loaner cars, and referral bonuses in Edmonds, Washington.