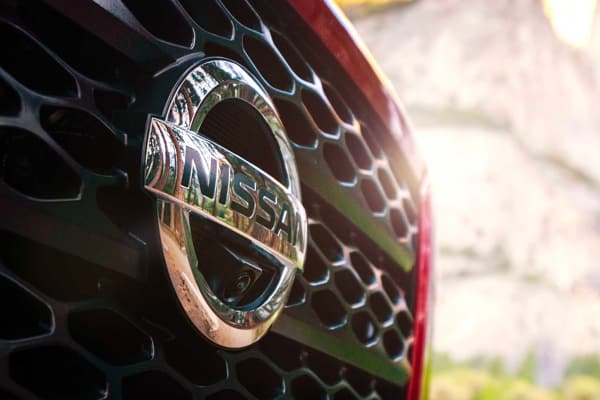 Get Approved
We'll work with you to get the car of your dreams, apply for financing now!
Apply For Financing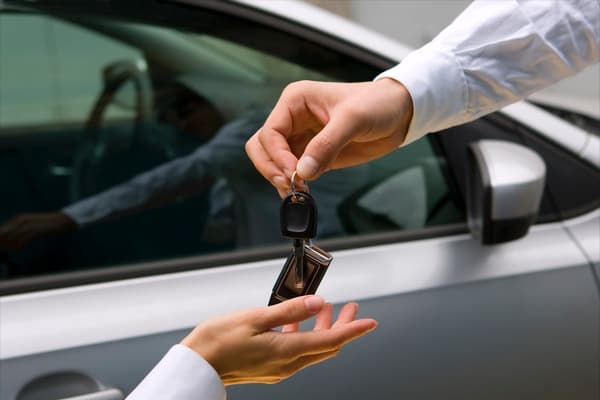 Sell Your Car
Looking to trade-in or simply sell your vehicle? Use our quick online appraisal tool to get an estimate.
Appraise My Vehicle
Campbell Auto Group is


Community Driven

Our Community Involvement is centered on taking care of the basic needs of people who would be hard-pressed to help themselves or in other words; "Helping Those Without A Voice".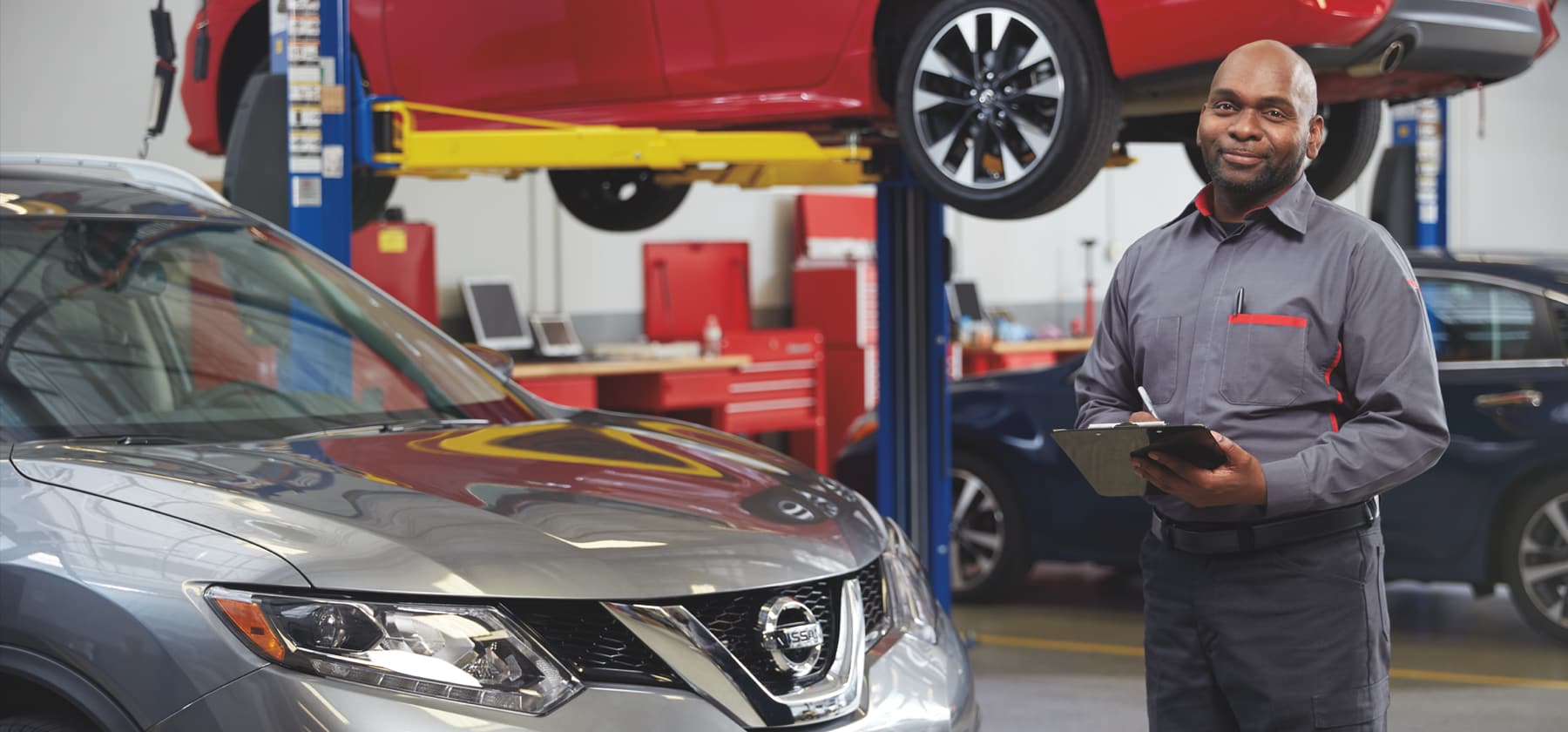 Campbell Nissan of Edmonds


Services All Makes

Whether you have a vehicle that needs to be fixed or simply need to bring one in for routine maintenance, Campbell Nissan of Edmonds's trained certified technicians are ready to help.
Our Recent

Reviews

Rick is awesome Gianina is wonderful

10/10 Recommend Ewa ("Ava") Zender at Campbell Nissan. Had my first car buying experience with her yesterday and I'm still in awe over how easy and supportive Ewa and the whole team was. I never felt pressured or anxious and all of my questions were answered generously and honestly. Got a great deal on an amazing car. I highly highly recommend Ewa at Campbell Nissan!!

John was breath of fresh air as far car sales are concerned, he cut through the all the usual banter and gave solid information about switching to an EV, both the pros and cons. Never felt like he was trying to sell us anything, just helping us with all the information we needed to make the right decision, and he did it with humor and made the whole experience fun.

Called Campbell Nissan for a specific truck and had the pleasure to speaking Ava(Ewa), made an appointment that day and when I get to the dealership, she was attending to multiple customers and still found time to help me out and made sure I was ok every few minutes while in the waiting room. Finally came around to helping me out, we sat down, ran some numbers and got the deal I wanted. No haggling or anything, she wanted to work with what my expectations were and she did. She sent me on my way in my brand new Frontier and I was a happy customer. If you're looking for a new vehicle, ask for Ava(Ewa), you won't be disappointed! Thank Campbell Nissan and thank you Ava!! You're awesome!!

I bought Nissan from another dealer but I was surprised with the quality services provide by Campbell Nissan of Edmonds. I would definitely come back. For example for my another car which is Hyundai I had to wait for oil change for 6 weeks at Doug's Hyundai, at Nissan dealership appointment was scheduled for the same day. I would definitely recommend this dealership for all Nissan owners I know.

So thankful for Ava's help buying a car last week. She is kind and professional and shares lots of information in the process, but somehow it was still the fastest, most straightforward car-buying experience I have ever had. I really needed that after my accident and this whole unexpected stressful situation. I ended up buying a VW Tiguan that is a definite upgrade from my old car in terms of visibility, comfort and smoothness of the ride, and Ava realized there are still 2 years left on the warranty which made me feel more confident when buying a used car. Dave was also great waiting patiently with me during the payment process, and in the meantime Ava got a brand-new windshield wiper put on the back of the car since it made a crazy noise during my test drive. I appreciated her supportive approach - as she says "not selling a car, helping someone to buy a car" and will definitely reach out to her the next time I need to buy a car. Hopefully not for a while!

Absolutely recommend getting your next car here! I live in Vancouver and have had a lot of events in the last couple of years that made my credit not good. I've been dealing with dealerships that specialize in special finance situations and none of the dealers could make anything work for me. Mike took a few days to really make things happen and found me an absolutely perfect car at a great price, low payments, even sent a driver down to Vancouver to pick me up and drive me to Edmonds. Sent me out with a loaner while they worked on my new car and detailed it. I came back and picked up a new looking used Nissan Sentra. The drive back home was about 4 hours and the car did amazing. I'll be calling them up in a couple years for my next car! If you hit hard times and just need a second chance with a great low mileage car I'd recommend calling Mike at this dealer!

The Team at Campbell from Service dept to owner is just above Bar-- John Kelch our repeat salesman and someone we trust and have come to truly appreciate over many years helped us, checked off the items we needed on our new vehicle list, and was as always Fun to work with; Jesse Janssen, gave us our options, made it quick, and was an absolute delight to work with, as the last great Finance guy was Cecil who retired, and BG the General manager, came out to greet us, thank us for returning and round out our total experience, We truly love Campbell Nissan ( we also would of loved to go through NMAC but the pricing for finance was more lucrative at a competitor, perhaps next time - as we will be returning shortly for a used or new Rogue. Thank you Campbell!!

Had a fantastic experience today at Campbell Nissan from John Kelch. John helped a friend pick out a new car with all the bells and whistles and made the experience simple and easy. John's expertise and professionalism was greatly appreciated. I would recommend John's service to anyone who is looking for a new car!

Thanks to Ava, we were able to purchase the car we wanted. Quick and easy transaction! Thank you!

Ewa was very helpful and made the car purchasing experience less stressful.

Ewa was fantastic, she was so knowledgeable and helpful. Truly a great experience -Tanner

Ewa made the experience of buying a car easy and simple. Best experience I ever had at a car lit. Thank you Ewa and thank you Cambell Nissan of edmonds.

I just purchased a Leaf. I had no experience with or knowledge about electric cars. Johnny Lamm was so helpful, answered all of my questions and made me feel at ease. This was a very easy car buying experience.

Ewa was a great salesperson to have. She was kind considerate and very attentive to expectations and needs. She is a very positive person that made the purchase enjoyable with a few laughs peppered in. Ewa went above and beyond making sure that everything was detailed and ready for taking home and took the time to make sure I knew how to use the technology of the vehicle. I would suggest her to anyone needing a vehicle and to have a fun time believe it or not on a sale. Shout out to Ewa Best regards, Jesse

Exquisite service. Brad Petersen, made our purchase experience absolutely fantastic. (12/4/2022) Brad, and the staff there, was extremely courteous, and professional. We completed the process in about 3 hours, to include a 25 minute test drive of our, 2022 Nissan Pathfinder. Thank you Mr. Petersen, and staff from the Duc family.

John was beyond helpful as I started my car search. He listened to what I was looking for but understood and respected my financial boundaries (which as I shopped around I appreciated even more). He was honest and knowledgeable without being pushy. 10/10 recommend reaching out to him and his staff for a wonderful car shopping experience

We worked with area at Nissan. She was very thorough and willing to work with us. Made the process painless and put us at ease. Thanks Ewa!!

Ewa was a rockstar, great person, very friendly helped us out great spirit, ask for her right away she will be great for you period

My wife and I just bought a Leaf and had a great experience. Ava was an excellent salesperson and helped us find the car we were looking for without any hassle. She was also patient while we talked through the details and didn't pressure us just to make a sale. This was our third car purchased at Campbell Nissan, and we recommend them.

I had a great experience! Super fast and easy selling my Armada. If you are looking for your next car ask for Ava. She went above and beyond for me!

Everyone was very helpful. Will definitely refer our friends to Brad
Welcome to


Campbell Nissan of Edmonds
Our North Seattle Nissan dealership is your one-stop home of the Campbell Auto Group customer Driven Advantage. That means we are the Lynnwood and Shoreline Nissan, Everett Nissan, Redmond Nissan, Mukilteo Nissan, and Bellevue Nissan dealership committed to serving you with new Nissan, used cars including used Nissan, Nissan service, and Nissan parts. If you are still researching the Nissan dealers in Seattle, Campbell Nissan of Edmonds can help you acquire all of the information you need! Campbell Nissan of Edmonds is conveniently located on in Edmonds, making us your Everett to Mukilteo to Seattle Nissan dealer near Bellevue, WA, and the entire Eastside.
Campbell Nissan of Edmonds has one of the best selections of new Nissans in Seattle, WA. Lynnwood, Bellevue, Everett, Kirkland and Redmond. Nissan drivers from West Seattle to the Eastside know a Nissan is one of the most fuel-efficient and reliable vehicles on the road, the New Nissan Altima gets over 30 MPG on the highway or the all-new Nissan Leaf in Seattle now! Our Edmonds and Everett Nissan dealership near Bellevue WA also has the Nissan Maxima, Nissan Versa, and Nissan Sentra in-stock. Crossovers combine the fuel-efficiency of a car with the versatility of a SUV, checkout the New Nissan Murano and Nissan Rogue crossovers today. Campbell is your Nissan Trucks dealer in Seattle with the Nissan Frontier and we have the Nissan 370Z & Nissan GT-R sports cars near Bellevue & Lynnwood, WA.
Our North Seattle Nissan dealership has used cars, used trucks, used SUVs, and Certified Used Nissan in Edmonds, near Bellevue & Everett WA, and the entire Eastside. Contact Campbell Nissan of Edmonds for information about our financing options on all new and used cars in Edmonds and north Seattle. The Customer-Driven advantage is also a part of Campbell Nissan of Edmonds service and parts departments. Lynnwood, Redmond, Bellevue, Eastside, Everett Nissan driver, and Seattle Nissan drivers have been enjoying discounted oil changes, free loaner cars, and referral bonuses in Edmonds, Washington.