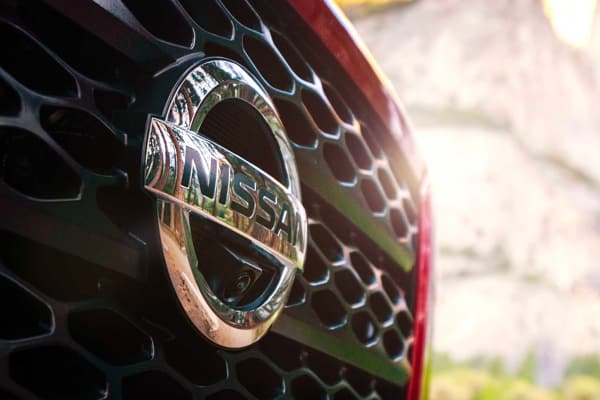 Get Approved
We'll work with you to get the car of your dreams, apply for financing now!
Apply For Financing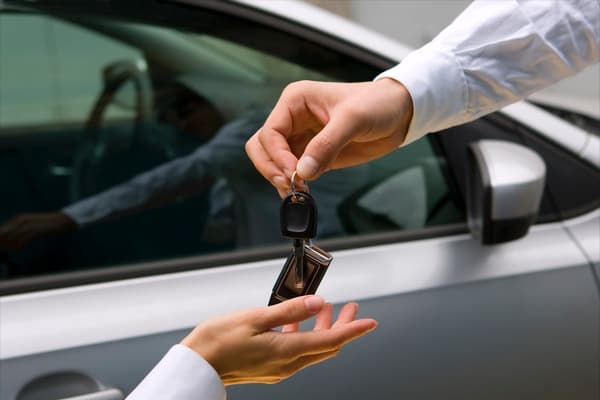 Sell Your Car
Looking to trade-in or simply sell your vehicle? Use our quick online appraisal tool to get an estimate.
Appraise My Vehicle
Campbell Auto Group is


Community Driven

Our Community Involvement is centered on taking care of the basic needs of people who would be hard-pressed to help themselves or in other words; "Helping Those Without A Voice".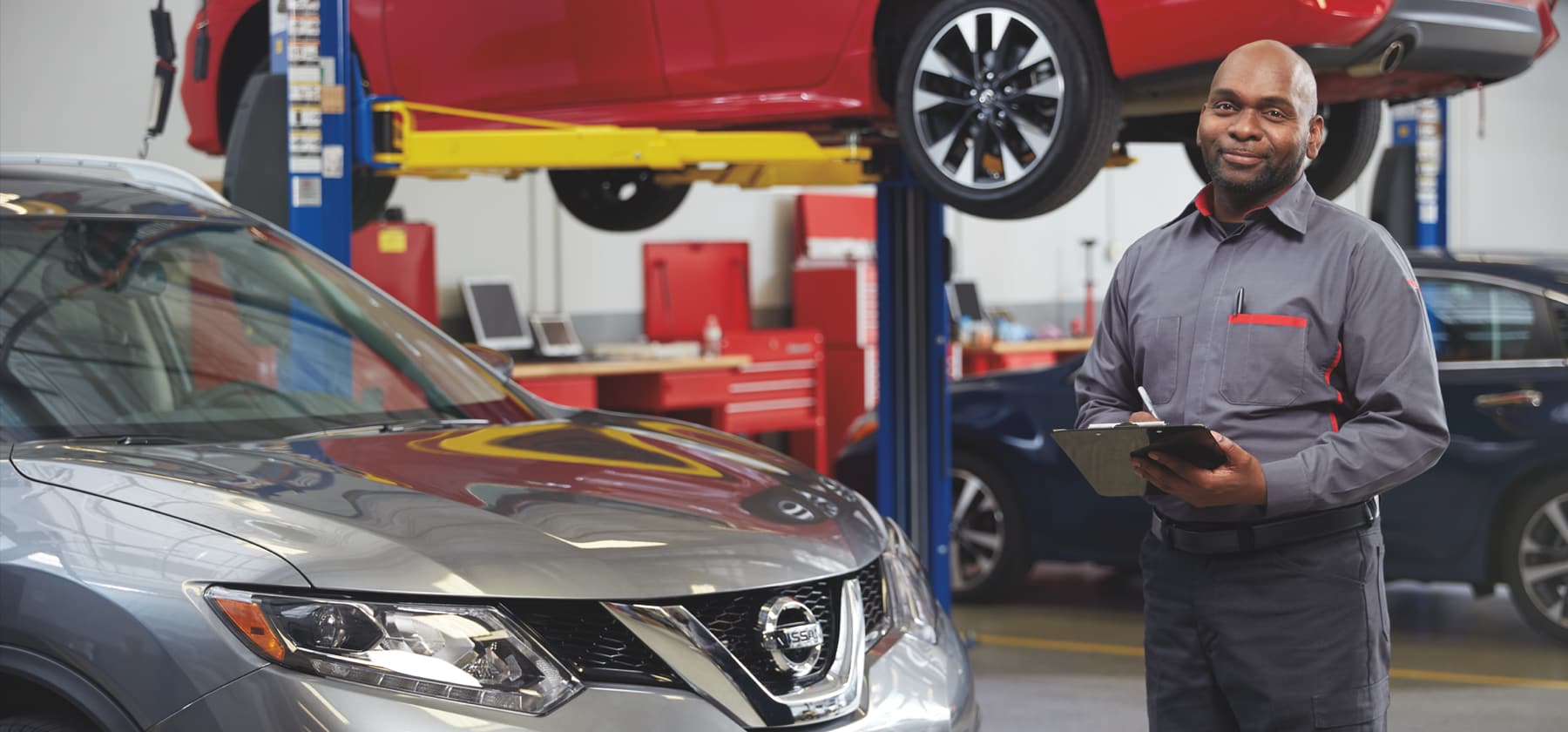 Campbell Nissan of Edmonds


Services All Makes

Whether you have a vehicle that needs to be fixed or simply need to bring one in for routine maintenance, Campbell Nissan of Edmonds's trained certified technicians are ready to help.
Our Recent

Reviews

35k Service. Everything went as expected (of which during the last 10 years has always quite good).

I had to take my car in for routine maintenance and a recall. I was waiting in the waiting area and really appreciated that when more services were recommended, rather than just relying on a text to inform me, a representative also came out to explain everything to me in a way I easily understood. That extra touch meant so much! Everyone at this location was so kind and thoughtful and that went a long way.

I worked with Ava. She is a wonderful woman and very helpful. She worked hard to make make my purchase easy. When an issue came up with my car the next day Ava and Campbell Nissan made it right. I am very happy.

This was the best dealership and salesperson experience in my many decades. Ava, who gets five stars just in herself, is straight forward, genuine and comprehensive in her explanations. She sought the right car for us vs whatever was on the lot. And we lucked out: that car, our first EV, was indeed there. The car is wonderful, and I think the authenticity of Ava and other people we interacted with made this even more of a celebratory occasion. Also—it was NOT time consuming (wonderful) and we never felt pressured. Five stars.

Went very smoothly. John was easy to work with and very honest and helpful. Total cost of repair came in under estimate. I'm very happy with Campbell Nissan of Edmonds. Thanks to the service team at Campbell Nissan! : ) \w/ \w/

This is a great place to shop for a car. Ava has been such a thoughtful encouraging person to help me with my vehicle purchase. She went above and beyond by contacting me when a van she thought I might like came in. She was thorough and professional and a pleasure to works with. I highly recommend her!

Ava was wonderful! So helpful and kind through the entire process. I would highly recommend her to anyone! Really knows her stuff on all the cars!

Ava made our car buying experience easy and fun! She is professional and courteous and was very kind to our two young sons who came along for the test drive. Thank you Ava for helping us, we love our new Pathfinder and have named her "Miss Scarlett." Also many thanks to Jesse who made the paperwork seamless and smooth. Great team at Campbell Nissan of Edmonds!

Ava was very personable. She took time to help me get the car I wanted and at a very competitive market price. She made me feel relaxed and offered me a cup of tea. She has exceptional sale rep qualities. I highly recommend her.

They fit me in (without an appointment) when my car died and I had to get it towed to the dealer. They found the issue and fixed it quickly.

John K was amazing to work with. He went the extra mile for us. Other car salesmen were so pushy and didn't seem helpful. Not the case with John, he was very knowledgeable and did everything he could to make it great experience.

Great experience here. Mellow, very low pressure sales team. Very flexible. They gave me a great offer for a lease trade-up -- so good it was hard to refuse! Super responsive over the phone. All-around great customer service. Would definitely shop here again.

Alma and John were very understanding and made sure my vehicle issue was resolved right away. All communication with both was followed through with. They were both very polite and professional and empathetic. I was able to drive over the mountain pass with my family knowing my car was safe to drive and not miss my dad's 70th birthday which meant a lot to me.

John Kelch has been an awesome person to work with. I'm very impressed and appreciate his knowledge, honesty and keeping us engaged and updated. Most of all, he lived up to his commitments. Thank you John🙏🏽 - Ashwin M

Ava and Brad were both very helpful. The communication was open and friendly. I am very happy with my Nissan Kicks!

Just got a new Leaf with great help from Ava Zender at Campbell Nissan of Edmonds. Couldn't have been easier.

Everything was great.Speedy appointment time, easy check-in and very thorough on explanation when the vehicle was collected.

Ava was very attentive and not too high pressure. Was the perfect balance for us. Many salespersons have made us walk out and go to other dealerships but Ava was inviting to us and brought us in which was a huge draw to the dealership to us.

Excellent customer service..

I had a pleasant test drive with Nate Bates, who was a very nice salesman. Nate pointed out many great features on the vehicle I was interested in. I returned to the dealership to purchase the same model of vehicle in a different color.

Yay! We have a 2022 Leaf Plus!! Our wonderful salesperson, Ewa Zender, made the purchasing experience simple and enjoyable. We had to wait for the car to arrive (supply chain issues) and Ewa kept us informed about the ETA. Once it arrived, she also took us through the basics of operating the car (our first EV) and accessing the maps, phone link & other screen options. She also made sure our 6 months service appointment (free) was booked before we left. Excellent service from the moment we walked in to the moment we drove away!

I love this car dealership they are so helpful and friendly. The manager and Ewa are awesome and even helped me with another issue I was having with another car company. I'm from New Mexico and would drive across United States to get such awesome service Thank You Ewa Carissa Berry

I worked with the dealership Nissan of Edmonds with Johnny Lamm and he was very helpful, patient, friendly and had a great sense of humor. The car was listed online and he was able to discount the price by $1000. He did not pressure me to buy the car. He took me and my husband out for a test drive and made sure that I understood how the car worked and told me to call him anytime when I had questions. He also made sure that I got the federal tax cut for buying an electric car and made sure my car keys batteries were replaced, rotated my tires, and the car was spotless and looked brand new. He made sure that I had a good charge cable and showed me how to charge using their level 4 charger. This dealership repairs cars when needed. He was very friendly and we laughed a lot. He treated me and my husband with lots patience. I highly recommend contacting him if you are still searching for a car. My car buying experience was great and I love driving my car.
Welcome to


Campbell Nissan of Edmonds
Our North Seattle Nissan dealership is your one-stop home of the Campbell Auto Group customer Driven Advantage. That means we are the Lynnwood and Shoreline Nissan, Everett Nissan, Redmond Nissan, Mukilteo Nissan, and Bellevue Nissan dealership committed to serving you with new Nissan, used cars including used Nissan, Nissan service, and Nissan parts. If you are still researching the Nissan dealers in Seattle, Campbell Nissan of Edmonds can help you acquire all of the information you need! Campbell Nissan of Edmonds is conveniently located on in Edmonds, making us your Everett to Mukilteo to Seattle Nissan dealer near Bellevue, WA, and the entire Eastside.
Campbell Nissan of Edmonds has one of the best selections of new Nissans in Seattle, WA. Lynnwood, Bellevue, Everett, Kirkland and Redmond. Nissan drivers from West Seattle to the Eastside know a Nissan is one of the most fuel-efficient and reliable vehicles on the road, the New Nissan Altima gets over 30 MPG on the highway or the all-new Nissan Leaf in Seattle now! Our Edmonds and Everett Nissan dealership near Bellevue WA also has the Nissan Maxima, Nissan Versa, and Nissan Sentra in-stock. Crossovers combine the fuel-efficiency of a car with the versatility of a SUV, checkout the New Nissan Murano and Nissan Rogue crossovers today. Campbell is your Nissan Trucks dealer in Seattle with the Nissan Frontier and we have the Nissan 370Z & Nissan GT-R sports cars near Bellevue & Lynnwood, WA.
Our North Seattle Nissan dealership has used cars, used trucks, used SUVs, and Certified Used Nissan in Edmonds, near Bellevue & Everett WA, and the entire Eastside. Contact Campbell Nissan of Edmonds for information about our financing options on all new and used cars in Edmonds and north Seattle. The Customer-Driven advantage is also a part of Campbell Nissan of Edmonds service and parts departments. Lynnwood, Redmond, Bellevue, Eastside, Everett Nissan driver, and Seattle Nissan drivers have been enjoying discounted oil changes, free loaner cars, and referral bonuses in Edmonds, Washington.