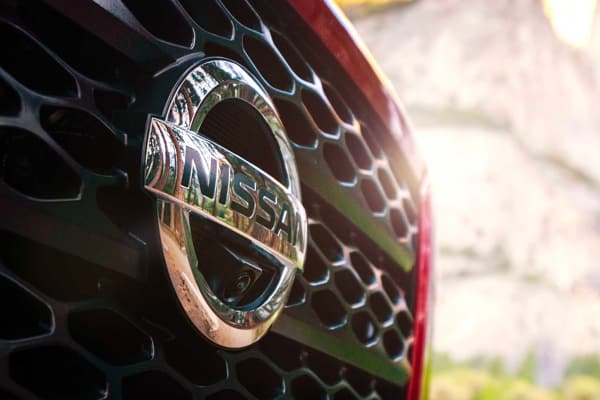 Get Approved
We'll work with you to get the car of your dreams, apply for financing now!
Apply For Financing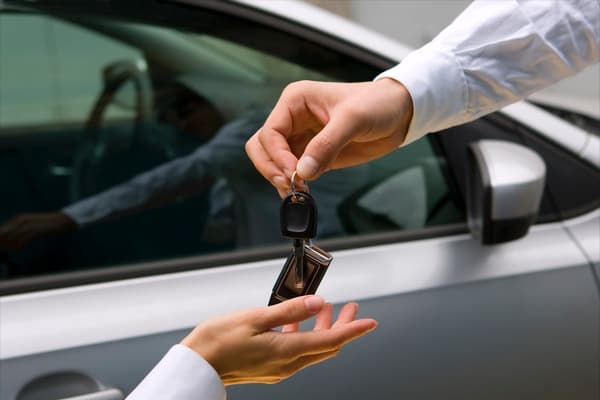 Sell Your Car
Looking to trade-in or simply sell your vehicle? Use our quick online appraisal tool to get an estimate.
Appraise My Vehicle
Nissan


Certified Pre-Owned

Only Nissans that meet our high standards qualify for Certified Pre-Owned status. Benefits include a comprehensive inspection, clear title, warranty, roadside assistance and more.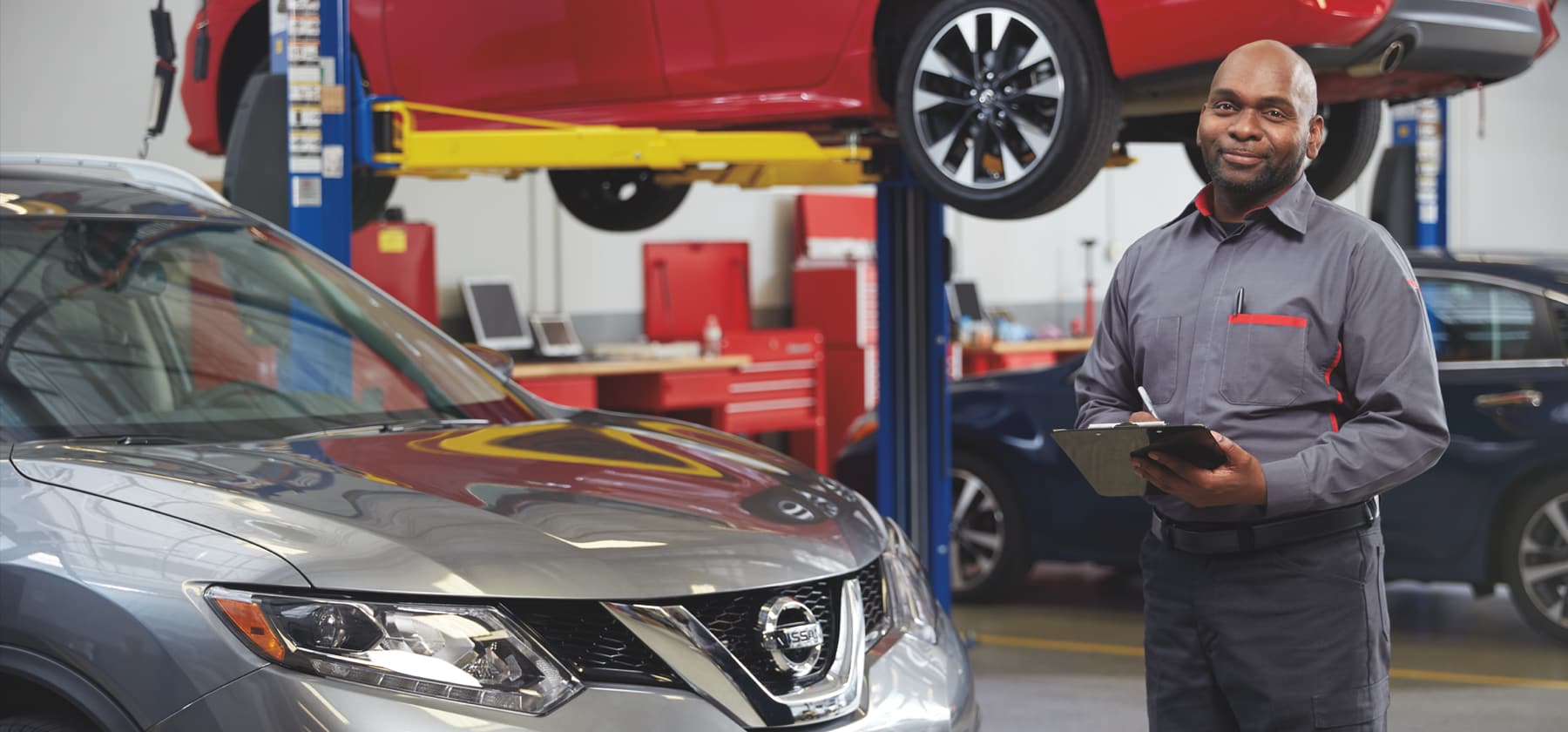 Campbell Nissan of Edmonds


Services All Makes

Whether you have a vehicle that needs to be fixed or simply need to bring one in for routine maintenance, Campbell Nissan of Edmonds's trained certified technicians are ready to help.
Our Recent

Reviews

Great experience! Brad was great to work with and extremely helpful in answering all of our questions. In the end we found the vehicle we needed and the trade in process was very smooth.

I brought my car in for a routine inspection while waiting for a replacement key to be programmed. I was expecting, at most, a suggestion to change my wiper blades, so I was shocked to discover that I needed new brakes, front and back. I'm still amazed how John from the Service Dept was able to deliver the news with sensitivity as well as a timeline to help mitigate the cost that day. Then I was offered a loaner car for free (which is probably a standard service but one I really appreciated after such bad news). John called me early the next morning to say the car was ready for pick up. While I would have much rather spent the money on dresses, at least now I know the car is safe to drive and the process was as painless as it could have been.

No pressure. Knowledgeable salesman. Friendly atmosphere. Awesome car. Thanks!

Bought a truck, fast and friendly

Jonnie Lamm was so easy to work with as we went thu the process of buying our Pathfinder! I highly recommend this man, you will have fun in the process.

I could tell the first minute we were dealing with a man that would be easy to get along with thu our process of looking at a car. Jonnie Lamm was thorough in his explanations as we asked question through our time spent there at Campbell Nissan. We bought a Pathfinder and love it already! Thanks Jonnie for making it all so easy!

My experience at Campbell and specifically Johnnie Lamm was great! We chatted throughout the entire process which made buying a car a fun, enjoyable stress free experience. 100% would recommend them to anyone looking to purchase a vehicle. Thank you Johnnie Lamm

I got my first car here from Ava" Ewa Z!! I love my Nissan rogue 2019. However, gas has gone up so I decided to change to an electric car. I call and then that same day they told me to come in I sat down with Ava explained to her what I needed and within minutes she let me see the Nissan leaf let me drive it. Got me the lowest deal for my budget! I got my car that same day! Thank you So much Ava for everything you are the BEST!! If you're looking for a car or interested in a car I suggest to book it with Ava it's a fun and fast experience and very helpful! Thank you!!

My family and I were looking for a safe and reliable car for me at a reasonable price. Johnnie Lamm walked the lot and found me a Rouge that I absolutely love! Johnnie was the best! He took care of us and was so personable. My mom and Johnnie chatted like they've known each other for ever! Great place to do business! I would definitely recommend them to everyone I know to buy a car. Thanks Johnnie!

Excellent service by everyone at the service department. Thank you John and john

We went to Campbell Nissan to buy a car and we met Ava" Ewa Z . Ava is very helpful with good knowledge of the cars. Ava made it very easy for us to find the right car with a right price that we were looking for. I give 5 stars because we left Campbell Nissan very satisfied. I will recommend not only the place but also Ava" Ewa Z.

My experience with Campbell, and specifically Johnnie Lamm, was excellent. He made buying a car an enjoyable experience and took very good care of me and my son to ensure we got the best deal and the best car for him. I have already recommended him and will continue to do so.

Very helpful Sales folks. If you are looking for a Nissan or VW, you'll definitely want to ask for Ava. Trustworthy and really trying to understand your specific needs. Very good experience.

I needed to trade in my Nissan Leaf for a non-electric car (sad, but necessary!) and Aaron was an amazing help! I test drove a car that didn't meet my personal requirements for a car and passed but told Aaron to contact me if anything came in around the same price range that met my needs. Not long after he found the perfect car for me and was able to drive away with a "new-to-me" Pontiac Vibe that I love so much. Could not recommend more! Thank you!

My mom traded in her car for a 2022 pathfinder at Nissan in Edmonds the staff here is so friendly! My mom wanted to buy her first 3 years ago she wasn't able too on her own due to having no credit. They understood and still helped us out. Awhile later my mom was able to get the car she really wanted and Ava made sure it had everything she was looking for and was super kind and helpful in the process. It means a lot to my mom and I that she had patience and took her time to explain everything well, due to Spanish being her first language. Please ask for Ava when you come here she will get you what you need!!!

15,000 check on my 2018 LEAF. Excellent experience, staff friendly and helpful, explained everything I needed explained and gave written information on the checkup. I especially like the technician's video of my car being serviced.

Had a great used car buying experience with Ava. She was transparent, very kind and made the whole process easy. When it came down to the paperwork, I was happy to see there were no hidden fees and the overall total cost was fair. If you're looking for a dealership that does not take advantage of their customers and excels in customer service, look no further. I would highly recommend this place to anyone.

Nate helped me in my research of Nissan vehicles. Friendly, knowledgeable, no pressure. Thank you for your help.

Ava was the best car sales person I've ever worked with. I had told her I was looking for a car due to a recent accident and she was the only sales person (I had been to several other dealerships) that asked if I was ok. She was very relaxed and quite knowledgeable as she showed me all the features the 2019 Rouge has. I felt absolutely no pressure. After my test drive, I knew this was "The One", and she walked me through the process so smoothly. Jesse did the financing, which also was so quick and smooth. I'll definitely be back when I'm in the market for a car.

We had a great experience from start to finish on our recent purchase speaking with Brad. We are very happy with our purchase.

Brad was awesome! He was very professional and knowledgeable during the process and even stayed late to wash the car. Thank you!

Very happy with purchase of new Nissan Rogue from Nate Bates. When no one else pay attention to us at other dealership. We appreciate the service he give to us.

Great service. It's also kid friendly.

After buying cars for over 30yrs, this was the best experience I have ever had! Allen Kemper was fantastic! Fast and efficient. The whole process only took 1 and a half hours from start to finish! It normally takes hours! I am beyond thrilled!
Welcome to


Campbell Nissan of Edmonds
Our North Seattle Nissan dealership is your one-stop home of the Campbell Auto Group customer Driven Advantage. That means we are the Lynnwood and Shoreline Nissan, Everett Nissan, Redmond Nissan, Mukilteo Nissan, and Bellevue Nissan dealership committed to serving you with new Nissan, used cars including used Nissan, Nissan service, and Nissan parts. If you are still researching the Nissan dealers in Seattle, Campbell Nissan of Edmonds can help you acquire all of the information you need! Campbell Nissan of Edmonds is conveniently located on in Edmonds, making us your Everett to Mukilteo to Seattle Nissan dealer near Bellevue, WA, and the entire Eastside.
Campbell Nissan of Edmonds has one of the best selections of new Nissans in Seattle, WA. Lynnwood, Bellevue, Everett, Kirkland and Redmond. Nissan drivers from West Seattle to the Eastside know a Nissan is one of the most fuel-efficient and reliable vehicles on the road, the New Nissan Altima gets over 30 MPG on the highway or the all-new Nissan Leaf in Seattle now! Our Edmonds and Everett Nissan dealership near Bellevue WA also has the Nissan Maxima, Nissan Versa, and Nissan Sentra in-stock. Crossovers combine the fuel-efficiency of a car with the versatility of a SUV, checkout the New Nissan Murano and Nissan Rogue crossovers today. Campbell is your Nissan Trucks dealer in Seattle with the Nissan Frontier and we have the Nissan 370Z & Nissan GT-R sports cars near Bellevue & Lynnwood, WA.
Our North Seattle Nissan dealership has used cars, used trucks, used SUVs, and Certified Used Nissan in Edmonds, near Bellevue & Everett WA, and the entire Eastside. Contact Campbell Nissan of Edmonds for information about our financing options on all new and used cars in Edmonds and north Seattle. The Customer-Driven advantage is also a part of Campbell Nissan of Edmonds service and parts departments. Lynnwood, Redmond, Bellevue, Eastside, Everett Nissan driver, and Seattle Nissan drivers have been enjoying discounted oil changes, free loaner cars, and referral bonuses in Edmonds, Washington.