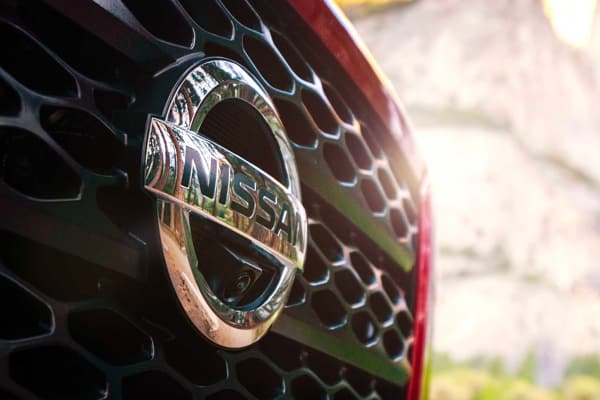 Get Approved
We'll work with you to get the car of your dreams, apply for financing now!
Apply For Financing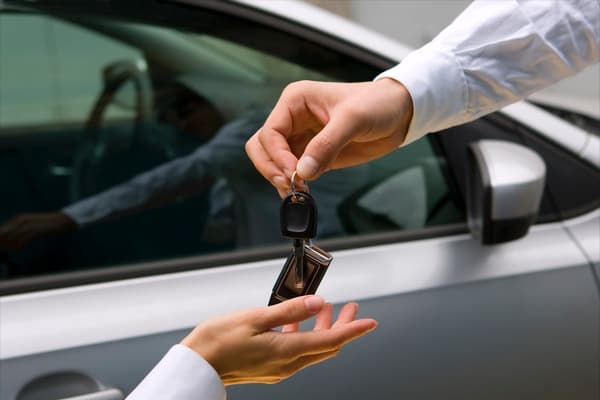 Sell Your Car
Looking to trade-in or simply sell your vehicle? Use our quick online appraisal tool to get an estimate.
Appraise My Vehicle
Campbell Auto Group is


Community Driven

Our Community Involvement is centered on taking care of the basic needs of people who would be hard-pressed to help themselves or in other words; "Helping Those Without A Voice".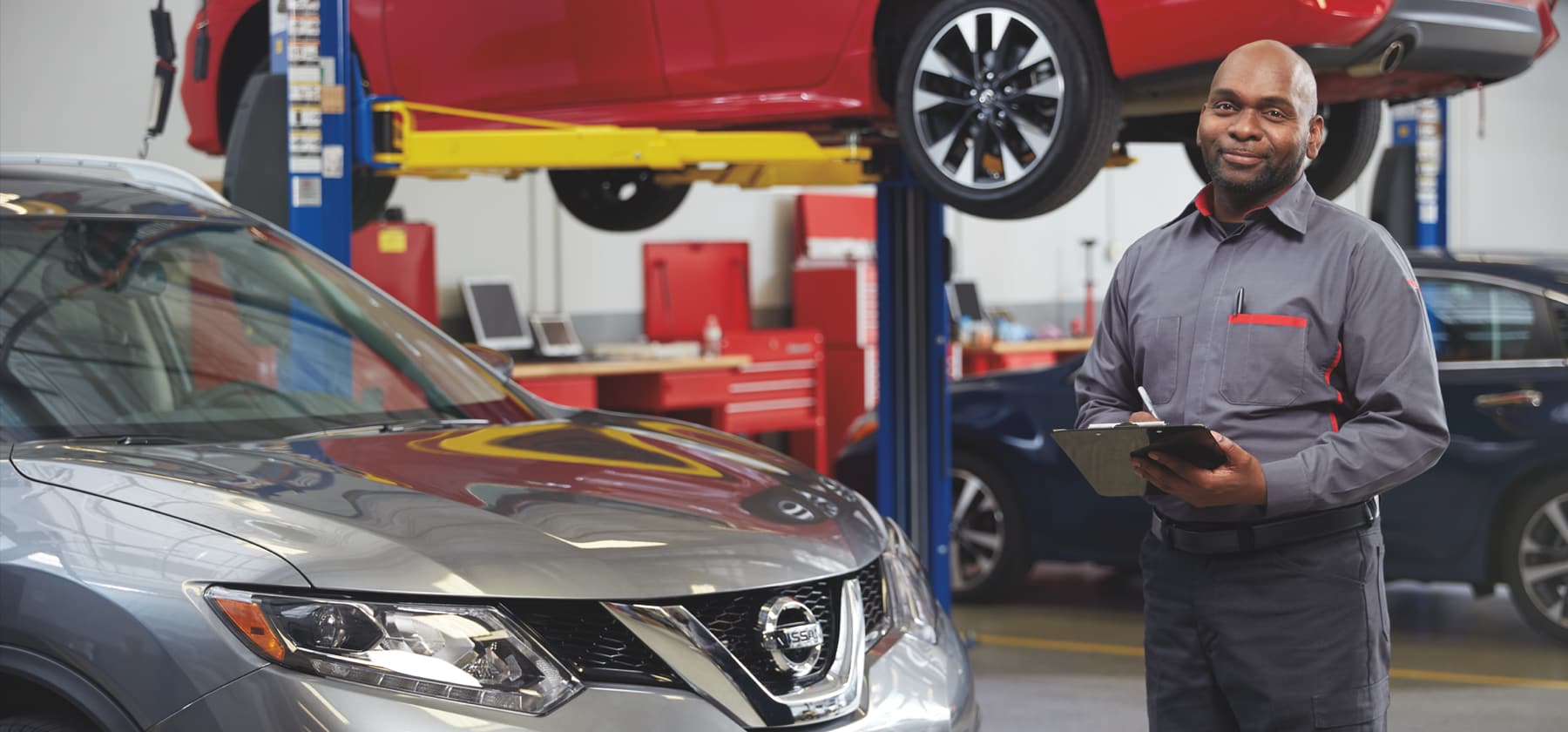 Campbell Nissan of Edmonds


Services All Makes

Whether you have a vehicle that needs to be fixed or simply need to bring one in for routine maintenance, Campbell Nissan of Edmonds's trained certified technicians are ready to help.
Our Recent

Reviews

I just purchased a Leaf. I had no experience with or knowledge about electric cars. Johnny Lamm was so helpful, answered all of my questions and made me feel at ease. This was a very easy car buying experience.

Ewa was a great salesperson to have. She was kind considerate and very attentive to expectations and needs. She is a very positive person that made the purchase enjoyable with a few laughs peppered in. Ewa went above and beyond making sure that everything was detailed and ready for taking home and took the time to make sure I knew how to use the technology of the vehicle. I would suggest her to anyone needing a vehicle and to have a fun time believe it or not on a sale. Shout out to Ewa Best regards, Jesse

Exquisite service. Brad Petersen, made our purchase experience absolutely fantastic. (12/4/2022) Brad, and the staff there, was extremely courteous, and professional. We completed the process in about 3 hours, to include a 25 minute test drive of our, 2022 Nissan Pathfinder. Thank you Mr. Petersen, and staff from the Duc family.

John was beyond helpful as I started my car search. He listened to what I was looking for but understood and respected my financial boundaries (which as I shopped around I appreciated even more). He was honest and knowledgeable without being pushy. 10/10 recommend reaching out to him and his staff for a wonderful car shopping experience

We worked with area at Nissan. She was very thorough and willing to work with us. Made the process painless and put us at ease. Thanks Ewa!!

Ewa was a rockstar, great person, very friendly helped us out great spirit, ask for her right away she will be great for you period

My wife and I just bought a Leaf and had a great experience. Ava was an excellent salesperson and helped us find the car we were looking for without any hassle. She was also patient while we talked through the details and didn't pressure us just to make a sale. This was our third car purchased at Campbell Nissan, and we recommend them.

I had a great experience! Super fast and easy selling my Armada. If you are looking for your next car ask for Ava. She went above and beyond for me!

Everyone was very helpful. Will definitely refer our friends to Brad

My 3rd party after market warranty took their bloody time, but your service rep Mario was very professional in keeping me updated on how the work was progressing and I fully understand the reason my repairs took so long was the Ford warranty service and not Campbell Nissan

Ava was great! She answered all our questions and the process was so simple, no pressure. This was our 2nd car through Campbell Nissan and we recommend them for an easy car buying experience.

Mario was my service advisor he was really polite

Mario in Nissan services was amazing! 100% will come back to get my car taken care of it. Nissan thanks for the 100% coverage on my CVT. I am so happy!

My brother and I came here to test drive a car and found a great car at a reasonable price and Ewa and Jesse helped us. They didn't hound us and got us the best deal possible. Thanks guys!! 😁

Took my father in law to purchase a new truck , Ava was very helpful given the shortage of availability of cars in the area . She pointed us in the right direction and got us in the car the same day! Thank you so much we'll definitely be back.

Great service team, service team was very professional and informative. Appreciated the service quotes via phone and the video.

Eva was helpful in our hunt for a new vehicle!

Ewa is so wonderful and helpful sale at Campbell Nissan of Edmonds if someone is looking for a new car. Let 's contact to her. I recommend her. You will get a nice car from her. She is so nice person.

CN Of Edmonds was super about servicing my Leaf. Repairs were under warranty and they honored the terms. They were realistic about the timing and appropriately careful about who could pick up the car after completion. As an Alaskan needing some extra help with transfer from the barge they were great. Very happy customer.

This was the second vehicle I have purchased from Campbell Nissan. Back in 2018 Awa helped me get into a vehicle after my car was totaled. Now when it was time to upgrade I though of no other person or place. I reached out to Awa with the specifics I was looking for. I drove up from Portland a few days later and drove away with my new Rogue. Such a painless and calming experience. I was in and out within a few hours, would have been less but finance was busy on a Monday. I could not have been happier with my purchase. Thank you Awa and Campbell Nissan for all the help and support over these years.

Eva listened to what I had to say and helped me find the car I really wanted. I will for sure tell other s about her and direct her to Campbell Nissen

I particularly appreciated the guy who installed the new windshield wipers and saved me some labor cost.

Everyone at the dealership is so great and the service is excellent. Thank you!

They are friendly technitions with enouh knowlege about their bussiness .

Friendly service, comfy atmosphere 😊
Welcome to


Campbell Nissan of Edmonds
Our North Seattle Nissan dealership is your one-stop home of the Campbell Auto Group customer Driven Advantage. That means we are the Lynnwood and Shoreline Nissan, Everett Nissan, Redmond Nissan, Mukilteo Nissan, and Bellevue Nissan dealership committed to serving you with new Nissan, used cars including used Nissan, Nissan service, and Nissan parts. If you are still researching the Nissan dealers in Seattle, Campbell Nissan of Edmonds can help you acquire all of the information you need! Campbell Nissan of Edmonds is conveniently located on in Edmonds, making us your Everett to Mukilteo to Seattle Nissan dealer near Bellevue, WA, and the entire Eastside.
Campbell Nissan of Edmonds has one of the best selections of new Nissans in Seattle, WA. Lynnwood, Bellevue, Everett, Kirkland and Redmond. Nissan drivers from West Seattle to the Eastside know a Nissan is one of the most fuel-efficient and reliable vehicles on the road, the New Nissan Altima gets over 30 MPG on the highway or the all-new Nissan Leaf in Seattle now! Our Edmonds and Everett Nissan dealership near Bellevue WA also has the Nissan Maxima, Nissan Versa, and Nissan Sentra in-stock. Crossovers combine the fuel-efficiency of a car with the versatility of a SUV, checkout the New Nissan Murano and Nissan Rogue crossovers today. Campbell is your Nissan Trucks dealer in Seattle with the Nissan Frontier and we have the Nissan 370Z & Nissan GT-R sports cars near Bellevue & Lynnwood, WA.
Our North Seattle Nissan dealership has used cars, used trucks, used SUVs, and Certified Used Nissan in Edmonds, near Bellevue & Everett WA, and the entire Eastside. Contact Campbell Nissan of Edmonds for information about our financing options on all new and used cars in Edmonds and north Seattle. The Customer-Driven advantage is also a part of Campbell Nissan of Edmonds service and parts departments. Lynnwood, Redmond, Bellevue, Eastside, Everett Nissan driver, and Seattle Nissan drivers have been enjoying discounted oil changes, free loaner cars, and referral bonuses in Edmonds, Washington.