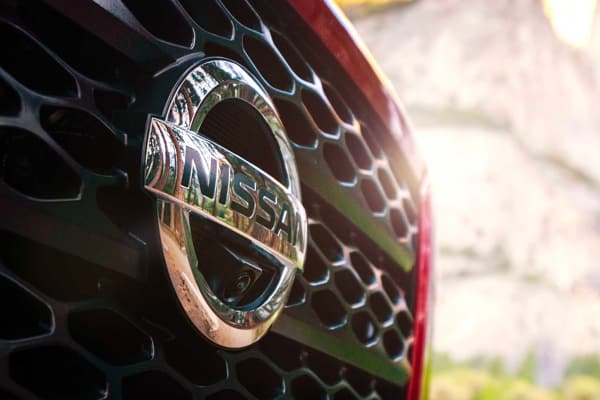 Get Approved
We'll work with you to get the car of your dreams, apply for financing now!
Apply For Financing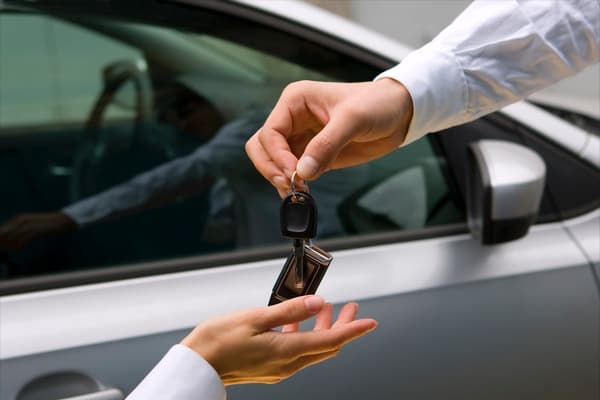 Sell Your Car
Looking to trade-in or simply sell your vehicle? Use our quick online appraisal tool to get an estimate.
Appraise My Vehicle
Nissan


Certified Pre-Owned

Only Nissans that meet our high standards qualify for Certified Pre-Owned status. Benefits include a comprehensive inspection, clear title, warranty, roadside assistance and more.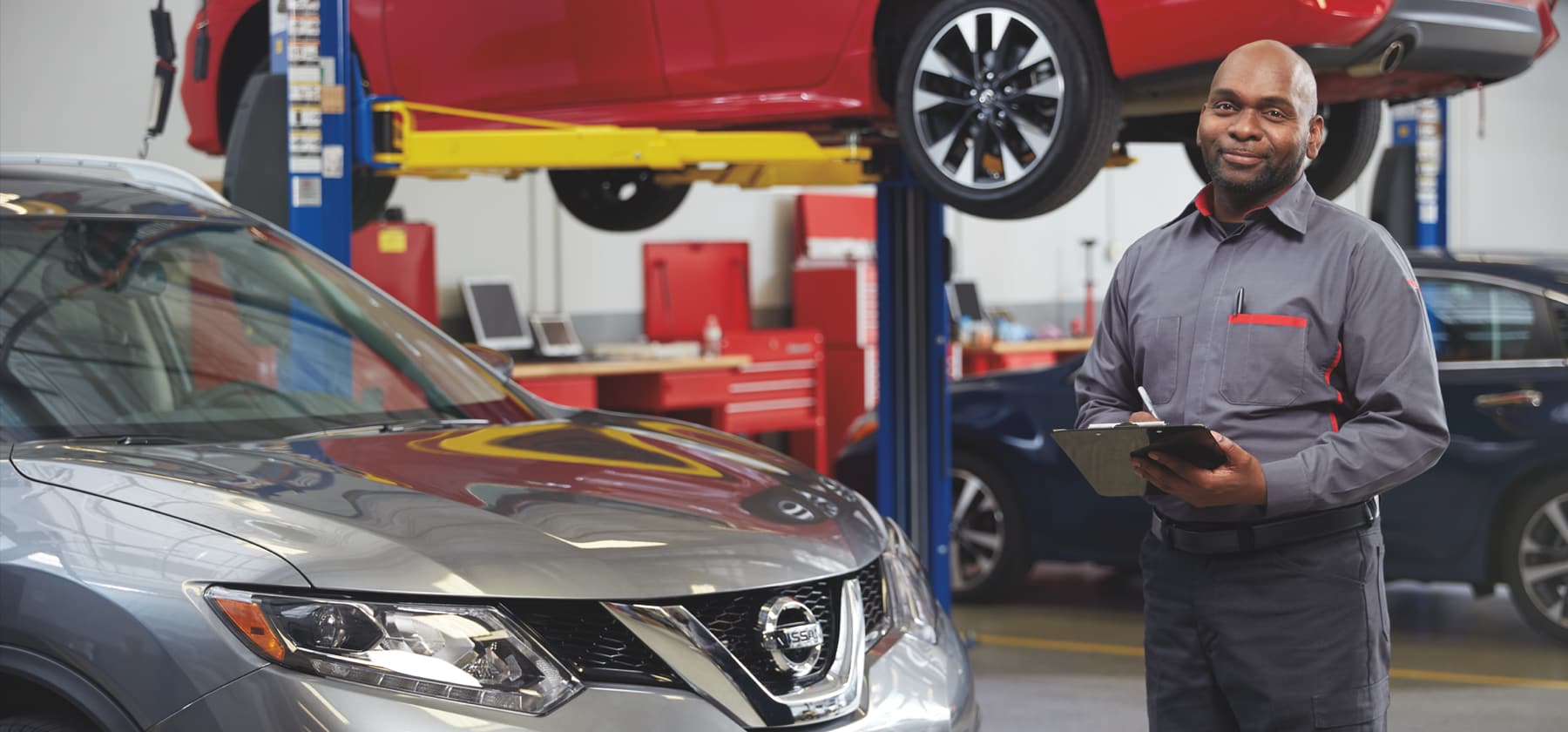 Campbell Nissan of Edmonds


Services All Makes

Whether you have a vehicle that needs to be fixed or simply need to bring one in for routine maintenance, Campbell Nissan of Edmonds's trained certified technicians are ready to help.
Our Recent

Reviews

This was the most enjoyable experience we have ever had buying a car at Campbell Nissan. The entire staff was a joy to work with. I saw the advertisement on Saturday morning while at the lake in eastern Washington and by Sunday morning, thanks to Ava we drove away with the perfect van. This could not have happened without Ava's willingness to go the extra mile and make everything so easy. We will definitely go back to Campbell Nissan the next time we are in the market for a car and go see Ava. Thanks to everyone at the dealership; the commitment to customers and the community is wonderful to see and experience.

Completely professional all around. I got a good product for a good price. Nate was great to work with.

I bought a used Toyota Prius, and am so happy with this dealership. They are all kind and very knowledgable about the whole process and even got me a lower interest rate for my loan. I worked with Johnnie Lamm who is very kind and helpful. Will definitely return/recommend this dealership in the future.

Ava was great! She's very responsive and took care of everything for us. Would definitely recommend her - she made the whole buying experience painless and very easy.

I bought my first car here, a used 2013 Prius. Ewa helped me out and took time to explain everything to me and was super helpful. I've had the car for two weeks and it's great. Ask for Ewa Zender for help finding your next car!

I was looking for a used Leaf Gen2 to replace my old 2011 and Ava has been super helpful with that - - She was very knowledgeable about the car and friendly and easy going for the whole transaction. She and the other people at Campbell Nissan made this overall a nice, pleasant and uncomplicated affair. They took in my old Leaf and even waived the original cost for the repair diagnostic (turned out the cost to fix the old car would have far exceeded the repair cost, so I decided to buy a used 2018 model).

Campbell of Nissan of Edmonds is one of the best car buying experiences we have ever had. I saw this car on truecar and it was a really good deal. I called Ewa and she sent me a video of the car and turned on engine. She assured me car was brand new as I was flying from New Mexico to pick it up and I was a bit nervous buying car I didn't test drive. She made sure I understood every step of buying the car including purchasing a 9 days pass to drive back to New Mexico and sent me all the paperwork to sign and send back. The finance manager called me went through the financing including an extra warranty. When we arrived at the office Ewa was very friendly and got us coffee and a seat. Dave got Ewa to set us up with Travel Vouchers cause he was tied up with another customer. They got us on our way cause they knew we had long drive. Dave "Blaze" was really fast and efficient and got my loan approved quickly. Ewa was the best car sales person and made sure we understood everything beginning to end!! I highly recommend this company and ask for Ewa and Dave for exceptional customer service. Carissa Berry & Ron Akins Albuquerque, New Mexico

We were buying from afar (Alaska) and Ava went above & beyond during these trying times to get all of the transaction done efficiently & with grace! PS This is our 4th car from Campbells

This is the most transparent and trustworthy Nissan dealership I've ever been to. The salesperson Ewa made sure I was informed of all the details and made sure I got the best deal on my Nissan Leaf 2022.

I just purchased my new Rogue Sport today and wanted to post my 5+ star review immediately! Everyone I spoke to at this dealership was so helpful and honest. Special "shout out" to Johnnie who paved the way for an "easy and painless" sales process!...Also to Brad who went above and beyond to make sure my vehicle was delivered today! I love my new Rogue Sport and I'm so glad I purchased it from Campbell Nissan! You guys are such a pleasure to work with and I could not be happier with my new vehicle and how easy you made this whole process! Thanks again!!

Ewa was great in selling us our first electric car. We told her we didn't want any extras, and she didn't push any on us. She also told the financing guy we didn't want extra services. She was straight-forward and very friendly. She was upfront from the beginning about their pricing scheme, and the final deal didn't deviate from what she told us. Definitely the best car-buying experience I've had. Ask for Ewa (pronounced "Ava")!

I brought my car in with a leaking front tire. I expected i would need to purchase a new tire. They were able to repair the old tire.

Campbell Nissan not only met my expectations they exceeded my expectations. Special shout out to Gianina who made sure I was well informed every step of the way. I could not have asked for a better experience!

I had a great experience purchasing my Nissan from here. I did not live in the area and Ava was great at helping me take care of most of the details for my trade-in and finance application remotely ahead of time to make it a quick and painless shopping experience once I got to the dealership.

Fast friendly service. Definitely will come back.

I worked with Nate to purchase my vehicle. Because of the pandemic, I didn't communicate in person with Nate before picking up my new Leaf. However, Nate was super responsive to my texts and phone calls and made it exceptionally easy for me to feel supported, understood and comfortable buying my new car through electronic communications. My electrician asked me a lot of questions about the Leaf charging system, and Nate helped by sending me images of the plug and information about amperage via text. When Nate and I were on the phone together, he was so kind and took his time with me. Nate is also just a really kind guy, and his ability to connect is one of his strengths.

Great experience! Brad was great to work with and extremely helpful in answering all of our questions. In the end we found the vehicle we needed and the trade in process was very smooth.

I brought my car in for a routine inspection while waiting for a replacement key to be programmed. I was expecting, at most, a suggestion to change my wiper blades, so I was shocked to discover that I needed new brakes, front and back. I'm still amazed how John from the Service Dept was able to deliver the news with sensitivity as well as a timeline to help mitigate the cost that day. Then I was offered a loaner car for free (which is probably a standard service but one I really appreciated after such bad news). John called me early the next morning to say the car was ready for pick up. While I would have much rather spent the money on dresses, at least now I know the car is safe to drive and the process was as painless as it could have been.

No pressure. Knowledgeable salesman. Friendly atmosphere. Awesome car. Thanks!

Bought a truck, fast and friendly

Jonnie Lamm was so easy to work with as we went thu the process of buying our Pathfinder! I highly recommend this man, you will have fun in the process.

I could tell the first minute we were dealing with a man that would be easy to get along with thu our process of looking at a car. Jonnie Lamm was thorough in his explanations as we asked question through our time spent there at Campbell Nissan. We bought a Pathfinder and love it already! Thanks Jonnie for making it all so easy!

Ava (Ewa) was great to work with. Very knowledfable, patient with my endless questions, professional, and practical in a down-to-earth kind of way (rather than sales schmoozy), which isn't always the case! I'm happy with my Leaf, and I actually really enjoy driving it, plus freedom from gasoline! Hooray! I stop by to say hi to Ewa when I'm there for other reasons. This is the second car (earlier one is a Pathfinder, which I still have) I've purchased from Campbell Nissan. They have earned my trust and loyalty, and that coming from me is a lot.

My experience at Campbell and specifically Johnnie Lamm was great! We chatted throughout the entire process which made buying a car a fun, enjoyable stress free experience. 100% would recommend them to anyone looking to purchase a vehicle. Thank you Johnnie Lamm

I got my first car here from Ava" Ewa Z!! I love my Nissan rogue 2019. However, gas has gone up so I decided to change to an electric car. I call and then that same day they told me to come in I sat down with Ava explained to her what I needed and within minutes she let me see the Nissan leaf let me drive it. Got me the lowest deal for my budget! I got my car that same day! Thank you So much Ava for everything you are the BEST!! If you're looking for a car or interested in a car I suggest to book it with Ava it's a fun and fast experience and very helpful! Thank you!!
Welcome to


Campbell Nissan of Edmonds
Our North Seattle Nissan dealership is your one-stop home of the Campbell Auto Group customer Driven Advantage. That means we are the Lynnwood and Shoreline Nissan, Everett Nissan, Redmond Nissan, Mukilteo Nissan, and Bellevue Nissan dealership committed to serving you with new Nissan, used cars including used Nissan, Nissan service, and Nissan parts. If you are still researching the Nissan dealers in Seattle, Campbell Nissan of Edmonds can help you acquire all of the information you need! Campbell Nissan of Edmonds is conveniently located on in Edmonds, making us your Everett to Mukilteo to Seattle Nissan dealer near Bellevue, WA, and the entire Eastside.
Campbell Nissan of Edmonds has one of the best selections of new Nissans in Seattle, WA. Lynnwood, Bellevue, Everett, Kirkland and Redmond. Nissan drivers from West Seattle to the Eastside know a Nissan is one of the most fuel-efficient and reliable vehicles on the road, the New Nissan Altima gets over 30 MPG on the highway or the all-new Nissan Leaf in Seattle now! Our Edmonds and Everett Nissan dealership near Bellevue WA also has the Nissan Maxima, Nissan Versa, and Nissan Sentra in-stock. Crossovers combine the fuel-efficiency of a car with the versatility of a SUV, checkout the New Nissan Murano and Nissan Rogue crossovers today. Campbell is your Nissan Trucks dealer in Seattle with the Nissan Frontier and we have the Nissan 370Z & Nissan GT-R sports cars near Bellevue & Lynnwood, WA.
Our North Seattle Nissan dealership has used cars, used trucks, used SUVs, and Certified Used Nissan in Edmonds, near Bellevue & Everett WA, and the entire Eastside. Contact Campbell Nissan of Edmonds for information about our financing options on all new and used cars in Edmonds and north Seattle. The Customer-Driven advantage is also a part of Campbell Nissan of Edmonds service and parts departments. Lynnwood, Redmond, Bellevue, Eastside, Everett Nissan driver, and Seattle Nissan drivers have been enjoying discounted oil changes, free loaner cars, and referral bonuses in Edmonds, Washington.