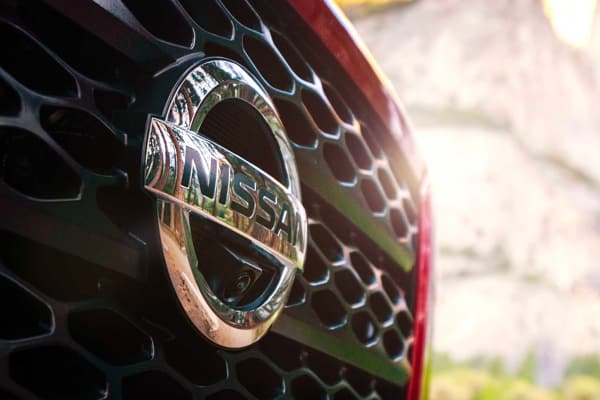 Get Approved
We'll work with you to get the car of your dreams, apply for financing now!
Apply For Financing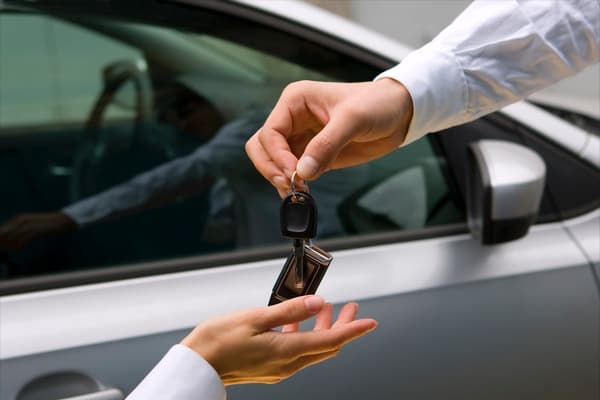 Sell Your Car
Looking to trade-in or simply sell your vehicle? Use our quick online appraisal tool to get an estimate.
Appraise My Vehicle
Campbell Auto Group is


Community Driven

Our Community Involvement is centered on taking care of the basic needs of people who would be hard-pressed to help themselves or in other words; "Helping Those Without A Voice".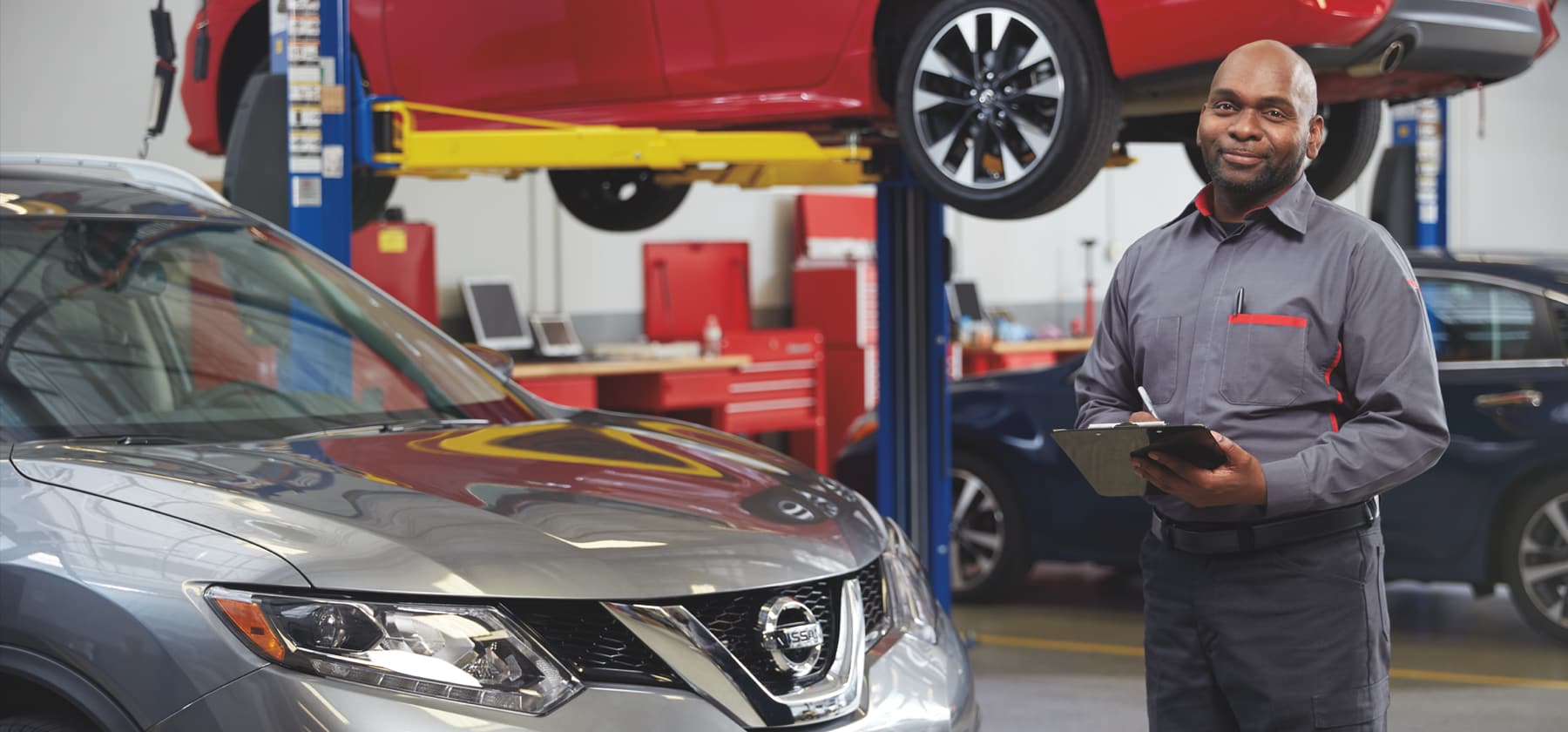 Campbell Nissan of Edmonds


Services All Makes

Whether you have a vehicle that needs to be fixed or simply need to bring one in for routine maintenance, Campbell Nissan of Edmonds's trained certified technicians are ready to help.
Our Recent

Reviews

Ava Ewa Zender was my sales person for an out-of-state purchase of a vehicle that I didn't see until it was shipped across the country to my house. The transaction was smooth and the experience was fantastic. Ava was detailed and thorough and took extra time to send very specific videos for me. She was quick to respond to all my questions. I am extremely satisfied with vehicle. 5 star experience!

I have bought two cars now at Campbell. This time, I had the pleasure of working with Mike and honestly wouldn't want to work with anyone else ever again. I reached out to Mike at a very low point in my personal life. I was desperate to have a car. Mike was very honest and gave me advice that changed the course of my plans. A month later, he followed up with me, I had followed his advice and he was absolutely right. He set me up for success. He was determined to get me a car. I somehow knew I could trust him. He treated me as you would a personal friend, with respect, dignity and integrity. On top of that, he made me feel like I was his only customer and his top priority. He went way above and beyond what I've experienced in the past. He knew what I needed/wanted and made sure that I was taken care of with everything and I mean everything (insurance, affordable payment, flexible terms, etc) There was not a detail that was missed. I truly felt like he was looking out for me, a perfect stranger. Thank you, Mike, for working so hard for me and getting me into my dream vehicle. It's been a huge life changing experience for me and my family and a big blessing!

I bought a 2019 preowned leaf from this dealer. I worked with Johnnie Lamm in sales who was very knowledgeable and was able to make sure I knew the realities of EV ownership before purchasing. No pressure to buy, and a very humorous experience. I highly recommend.

I always have a great experience wether I am leasing a new car or in the service center. That's why I always go to Campbell Nissan in Edmonds.

Brad did a great job of listening to us and responding to our questions. Absolutely no pressure from him. It's a challenging time to purchase a vehicle, so actually having the constraint of the price being non-negotiable helped. We felt treated like family…and in our book, that's a good thing!

While researching and test driving electric vehicles, Brad at Campbell Nissan provided our family with top notch service. The entire sales team was collaborative and attentive yet respectful of us during a very stressful time. Compared with competing dealers, I would give them higher than 5 stars if I were able to. Highly recommend!

so glad I went to Campbell's, The only Nissan dealership to go to! New car buy! Very simple process and the best I have been through. I am in my 50's. Ask for Ewa Zander directly if you are looking for a vehicle.

Great customer service and communication throughout process

We had the pleasure to purchase VW Tiguan from Johnnie Lamm at Campbell Nissan in Edmonds. What we liked about him was he was easy to talk to, personable and just told us the truth. no sugar coating at all. Even towards the end where we were thinking about leaving to another dealer to buy the car because of the color they had, his attitude remained the same. The whole staff was very pleasant to work with. He worked at the Nissan dealership next door so after we closed the deal, since he wasn't greatly familiar with all the technology in the car he had another sales person come and go over all the technology and features and how the work. It was a great experience. Thank You Johnnie! Ali & Batul

Ava did an excellent job in not only helping us find the right information for new Nissan Rogue 21' but also got us great trade in value for our current car. Unlike other dealership selling with surge pricing at the moment, Campbell Nissan @ Edmonds beat down local price. I will recommend her for your new Nissan purchase !

Ewa "Ava" was amazing! Easy to work with, friendly, listened to my concerns, showed me what I wanted to see and some comparisons to help me decide. Definitely ask for her and she'll be more than happy to help.

My car was totaled and I found the ideal replacement at Campbell Nissan. Overall, it was one of the best car buying experience I have ever had. Ask for Ava' Ewa Zender; she was the only salesperson today and was handling 3 customers at the same time in the most efficient manner. Professional, courteous and no unnecessary BS. I would highly recommend her. The price agreed at the sales desk was exactly what was presented by the finance manager and there were no surprise charges. I needed a car asap and am glad I drove here to find my ideal vehicle.

Super helpful staff. John was great at answering all my questions and getting back to me quickly. We are so excited for our new car. Thank you!!

We had a great experience with Ewa. She was very knowledgeable and had lots of energy and enthusiasm for the model she sold us (Leaf).

John is amazing made the trade easy!

Loss oil cap in heat shield that was recovered but struts to hold hood up were very expensive to replace!

It's pleasure to do business with them, they are polite and nice professionals, very reliable and trustworthy. Johnnie helped me a lot from beginning to the end, appreciated.

This was the most enjoyable experience we have ever had buying a car at Campbell Nissan. The entire staff was a joy to work with. I saw the advertisement on Saturday morning while at the lake in eastern Washington and by Sunday morning, thanks to Ava we drove away with the perfect van. This could not have happened without Ava's willingness to go the extra mile and make everything so easy. We will definitely go back to Campbell Nissan the next time we are in the market for a car and go see Ava. Thanks to everyone at the dealership; the commitment to customers and the community is wonderful to see and experience.

Completely professional all around. I got a good product for a good price. Nate was great to work with.

I bought a used Toyota Prius, and am so happy with this dealership. They are all kind and very knowledgable about the whole process and even got me a lower interest rate for my loan. I worked with Johnnie Lamm who is very kind and helpful. Will definitely return/recommend this dealership in the future.

Ava was great! She's very responsive and took care of everything for us. Would definitely recommend her - she made the whole buying experience painless and very easy.

I bought my first car here, a used 2013 Prius. Ewa helped me out and took time to explain everything to me and was super helpful. I've had the car for two weeks and it's great. Ask for Ewa Zender for help finding your next car!

I was looking for a used Leaf Gen2 to replace my old 2011 and Ava has been super helpful with that - - She was very knowledgeable about the car and friendly and easy going for the whole transaction. She and the other people at Campbell Nissan made this overall a nice, pleasant and uncomplicated affair. They took in my old Leaf and even waived the original cost for the repair diagnostic (turned out the cost to fix the old car would have far exceeded the repair cost, so I decided to buy a used 2018 model).

Campbell of Nissan of Edmonds is one of the best car buying experiences we have ever had. I saw this car on truecar and it was a really good deal. I called Ewa and she sent me a video of the car and turned on engine. She assured me car was brand new as I was flying from New Mexico to pick it up and I was a bit nervous buying car I didn't test drive. She made sure I understood every step of buying the car including purchasing a 9 days pass to drive back to New Mexico and sent me all the paperwork to sign and send back. The finance manager called me went through the financing including an extra warranty. When we arrived at the office Ewa was very friendly and got us coffee and a seat. Dave got Ewa to set us up with Travel Vouchers cause he was tied up with another customer. They got us on our way cause they knew we had long drive. Dave "Blaze" was really fast and efficient and got my loan approved quickly. Ewa was the best car sales person and made sure we understood everything beginning to end!! I highly recommend this company and ask for Ewa and Dave for exceptional customer service. Carissa Berry & Ron Akins Albuquerque, New Mexico

We were buying from afar (Alaska) and Ava went above & beyond during these trying times to get all of the transaction done efficiently & with grace! PS This is our 4th car from Campbells
Welcome to


Campbell Nissan of Edmonds
Our North Seattle Nissan dealership is your one-stop home of the Campbell Auto Group customer Driven Advantage. That means we are the Lynnwood and Shoreline Nissan, Everett Nissan, Redmond Nissan, Mukilteo Nissan, and Bellevue Nissan dealership committed to serving you with new Nissan, used cars including used Nissan, Nissan service, and Nissan parts. If you are still researching the Nissan dealers in Seattle, Campbell Nissan of Edmonds can help you acquire all of the information you need! Campbell Nissan of Edmonds is conveniently located on in Edmonds, making us your Everett to Mukilteo to Seattle Nissan dealer near Bellevue, WA, and the entire Eastside.
Campbell Nissan of Edmonds has one of the best selections of new Nissans in Seattle, WA. Lynnwood, Bellevue, Everett, Kirkland and Redmond. Nissan drivers from West Seattle to the Eastside know a Nissan is one of the most fuel-efficient and reliable vehicles on the road, the New Nissan Altima gets over 30 MPG on the highway or the all-new Nissan Leaf in Seattle now! Our Edmonds and Everett Nissan dealership near Bellevue WA also has the Nissan Maxima, Nissan Versa, and Nissan Sentra in-stock. Crossovers combine the fuel-efficiency of a car with the versatility of a SUV, checkout the New Nissan Murano and Nissan Rogue crossovers today. Campbell is your Nissan Trucks dealer in Seattle with the Nissan Frontier and we have the Nissan 370Z & Nissan GT-R sports cars near Bellevue & Lynnwood, WA.
Our North Seattle Nissan dealership has used cars, used trucks, used SUVs, and Certified Used Nissan in Edmonds, near Bellevue & Everett WA, and the entire Eastside. Contact Campbell Nissan of Edmonds for information about our financing options on all new and used cars in Edmonds and north Seattle. The Customer-Driven advantage is also a part of Campbell Nissan of Edmonds service and parts departments. Lynnwood, Redmond, Bellevue, Eastside, Everett Nissan driver, and Seattle Nissan drivers have been enjoying discounted oil changes, free loaner cars, and referral bonuses in Edmonds, Washington.